After people have found the website, how do I improve conversion? Website SEO?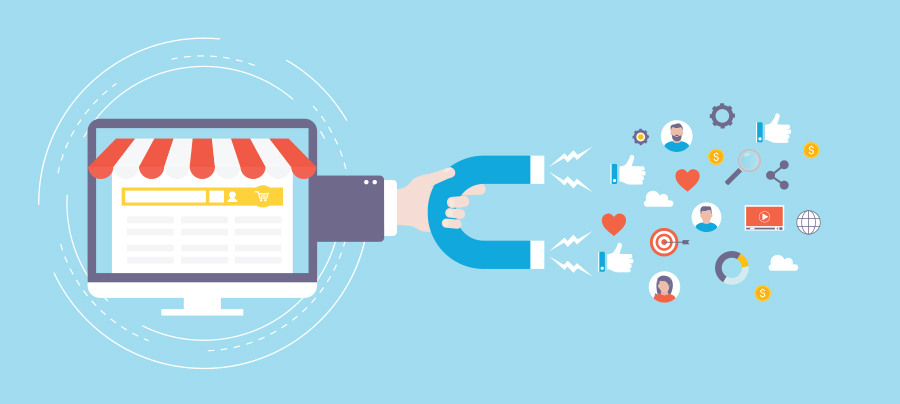 You spent a lot of time and money building the perfect website, but you have little to no users. In order to accomplish your desired goal for the user to interact with your service or purchase your product, there are a few things you can do to increase traffic and hold their attention. The longer the user is on your website, the more likely it is that they will consider your site a valuable resource, which will improve your conversion rates and overall success.
How to Attract More Users
SEO
Using search engine optimization techniques will increase traffic to your website by catering to Google's formula. Pull together a few different keywords or phrases that speak to your content. Sprinkle them throughout your title, Meta descriptions and tags, and content if you so desire. Try to imagine what people type into the search bar to find your website on Google and adjust accordingly.
Word of Mouth
Start small by telling all your friends and family about your website. They can help to spread your URL like wildfire. In person promotion is a personable way to market your website to others and articulate your goals for the website. If people know what you have to offer, they are usually more likely to be interested.
Try making new business cards to hand out with the website title front and center. If you opened up a dog training website, tell these people to subscribe to your newsletters to learn more and drop off the cards at vet hospitals, doggie daycares, and/or animal shelters. Information that is passed in person is much more likely to be absorbed, especially when you give people something tangible to remember you by.
Advertise on Social Media
The next step is to open accounts for your website if you don't already have them. Humans are extremely visual beings and in today's day and age, people share content on every platform possible. Be sure to add links in any posts to your website and highlight any important pages or content on the home page of your social media accounts.
Consider your target audience when making accounts and posting information, and this tip will immediately improve you traffic. You can even pay to advertise on these platforms to target certain users. Have you noticed that when you search for "dogs for sale" on Google, Facebook has pet related advertisements on the right sidebar?
Each platform offers a very unique strategy to reach your users, but it may cost you. Some social media platforms include, but are not limited to: Facebook, Instagram, Twitter, Spotify and Reddit.
Incentives
It may sound dubious, but people do respond very well to giveaways, promotions, deals, and free resources or items. Offering something to your users attracts more of them. Your traffic will also boom when another popular website advertises yours. There are certain websites that compile websites doing giveaways for this particular reason. In today's economy, people are always trying to save or get what they want for free.
It does not have to be a tangible item or free money; it can even be education. If users see that the website is offering something, like $10 off your first dog training consultation, they are more likely to take the bait and your website's traffic can improve. These deals can be included in the website description and marketed on social media accounts as well.
How to Increase the Conversion Rate
Attract the Right Audience
If you want your users to stay on your website to accomplish a goal, you have to attract those with the same intent. For example, you should be advertising to dog owners and personal dog Instagram profiles if you want users to purchase dog toys.
Build a brand, stick with it, and open up a brand ambassador program to attract more of the same followers and customers that accomplish your goal. Many users are willing to be brand ambassadors for a small discount or deal, so you will not spend any extra money on marketing.
Have a Mobile Friendly Website
Many users access websites on their smart phones, so having a mobile friendly website is essential. Everything needs to function and appear seamless or it will drive away your users that click on your site. If you are trying to acquire more subscribers or sell goods, these platforms need to be easily accessed and front and center when you enter the homepage.
Attending a physical place and purchasing merchandise might the goal of your website and for improving the conversion rate. If you have an office or location associated with the website, yelp, maps, and addresses must also be clear if you want users to appear in person.
Ask for Feedback
There are many ways you can go about getting feedback to figure out why your website has low conversion rates. You can survey your users with a quick question and answer pop-up. This can show you the demographics of those visiting the website and why they have or have not made a purchase or interacted with your website. It is important not to bombard the user with in-your-face marketing techniques like pop-ups constantly, or they will leave very quickly and never come back.
Be subtle and polite; set a timer per user. If they stay on the page for more than two to five minutes set an automated survey to pop-up. You can also pay people to test and review your website and content instead of surveying random users. It is worth it to seek professional help to test your website and track your traffic with Google Analytics. Feedback is the only way to
Affiliate Marketing
If you are financially able, paying other websites to advertise your business or product works too. Affiliate marketing has become increasingly popular, especially within social media platforms. When you fund another well-known site/public figure to promote you, people will be seeking out that specific product or interaction. For example, if Miley Cyrus posts promoting your dog toy, people will be instantly looking for that same dog toy on your website, greatly improving the conversion rate.
All of these tips and tricks can help out local businesses, blogs, and corporations to attract more users to accomplish the main goal of directing the user to do exactly what you want them to do. When your users are happy, you will be more satisfied with the outcomes of your website.
For more ways to get the most marketing value from your small business website SEO, contact Anri Studio