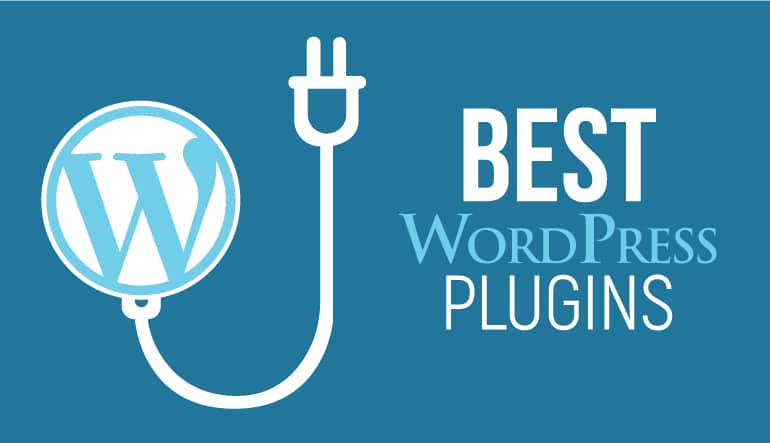 How awesome are open source projects, I will always be clear, when I put a new page with my favorite CMS WordPress: Easy installation, terrific selection of free and premium wordpress themes, tons of ingenious plugins to extend and modify. How quickly and easily you could still set up any professional website a few years ago.
Meanwhile, WordPress has arrived in the CMS market, long since blogs are not only driven it:
With over 60% market share in the field of content management systems, WordPress is the undisputed leader.
21.2% of all websites on the Internet are running on WordPress!
There are  33.893 free plugins  for almost all purposes in the WordPress Plugin Directory .
If you follow a few points, these have grown even excellent in the search engines!Therefore, I present you here my favorite plugins before:
Contents
WordPress SEO Plugin by Yoast
WP Faceted Search Widget Plugin
Google XML Sitemap for Images
SEO Friendly Images
Yet Another Related Posts Plugin
WP Super Cache or W3 Total Cache or hyper cache
Table of Contents Plus
Dean's Permalinks Migration
404 Redirected
Simple Yearly Archive
Comments Evolved for WordPress
WordPress WDF * IDF SEO Calculator
Easy Social Share Buttons for WordPress
Search: Relevanssi
Search: Search Autocomplete
Jetpack by WordPress.com
Anti-Spam Plugins
Contact Form 7
Really Simple CAPTCHA
BackWPup – Backup Solution
Floating Social Bar
Table Press
Shortcodes Ultimate
Force Regenerate Thumbnails
Image Rotation Fixer
Tip: Scroll Triggered Boxes
WP-Ajaxify Comments
WP SMTP
WordPress Seminar
WordPress SEO Plugin by Yoast
The plugin by Yoast solves almost all the weaknesses in terms of SEO WordPress does not have:
you can rewrite titles and meta descriptions assigned individually or can be generated automatically. The plugin automatically implements the correct Canonical tag and they should therefore set archive, tag and category pages to noindex, as they often provide the view of the search engine for small sites do not add value. Finally, there is a listing of the same content merely with a different sorting and filtering. In addition, you can enter the Webmaster Tools verification directly, as well as the tracking code example for Google Analytics. So all this were not enough, generates the SEO plugin by Yoast also a Sitemap XML, indicates SERP snippet Verschauen and can generate breadcrumbs and pimp the RSS feed and even remove the reference to WordPress from the source code. Recently, one can also Facebook, Twitter and Google+ integrate data in the header and expand the Author Archive for the authors information from Google+.https://wordpress.org/plugins/wordpress-seo/
WP Faceted Search Widget Plugin
Anyone who operates a large site with WordPress and is used multidimensional categories or even own taxonomies can use this plugin a simple Faceted Search Widget Add.
Google XML Sitemap for Images
Generates an image sitemap for search engines for better indexing.
SEO Friendly Images
Automatically adds alt and title attributes in all the pictures a. Configurable and very nice

YARPP automatically linked items matched at the bottom of each page. Correct awesome for an optimized internal linking. Thoroughly documented and configurable. Tip: If you used YARPP, you should definitely use a caching plugin, otherwise relatively much load is created in the database!
WP Super Cache or W3 Total Cache or hyper cache
One of the three plugins should install it to improve the loading time of the page. Which do you have to try for yourself, depending on  W3 Total Cache now sit in combination with the varnish cache a. Does the backend slowly, but the page for the user really much faster/
Table of Contents Plus
My new favorite Plugin: Automatically generates a table of contents with text anchors, then the search results as Wikipedia serve as a quick start and the reader has both a great overview, as well as a pleasant navigation. Very nice configurable and stable. The table of contents in this post has been generated by TOC + and now even leads to display sitelinks!
Dean's Permalinks Migration
If the permalinks of WordPress blogs be changed later, it comes with this plugin, not for 404 errors due to unreachable URLs. Somehow there's the plugin no longer the WordPress repository, so the download to myself
404 Redirected
A very useful plugin, especially when Reanimate of Expired Domains or if your page has changed, for example after a relaunch. 404 Redirected lists all incoming requests that generate 404 errors and then offers you the possibility to forward them accordingly.Unfortunately, without possibility for bulk actions of multiple URLs.
Simple Yearly Archive
A very useful plugin for a complete archive of all blog posts to generate on a page. Nice overview, and for the internal link flow. You can even take a 404 error page with some content about it ..
Comments Evolved for WordPress
The Evolved Comments for WordPress plugin is a very good way to use external review systems in WordPress. The special thing for me is that you can use Google+ comments directly, as we already knew from Facebook. There are of course support for Disqus, WordPress Comments and trackbacks. This can even be used while in parallel!
WordPress WDF * IDF SEO Calculator
With the  WordPress WDF * IDF SEO Calculator check directly in WordPress to use Proof important keywords. The plugin is built quite simple and can be used intuitively.WordPress WDF * IDF SEO Calculator
Other useful plugins that I have in use:
The best for me plugin for integration of Social Share Buttons I am also on SEARCH ONE in use. Very comfortable configurable with many options and services. Does it cost a paltry $ 14 and is worth every penny!
Search: Relevanssi
Replaces the default WordPress search and allows many additional features such as partial results, search results highlighting, weighting by title, text, etc.
Search: Search Autocomplete
Adds the WordPress looking for a simple autocomplete added via AJAX. Does using jQuery UI and can be very well adjusted and adapted. Quasi Google Suggest for your blog search!
Jetpack by WordPress.com
Ingenious plugin which integrates the features of WordPress.com in every self-hosted blog.
Anti-Spam Plugins
Akismet checks using the Akismet web service new comments on spam. For this you need a API key from Akismet. This saves a lot of time in the moderation of comments. Because of privacy issues by Akismet in the German-speaking countries are in the FAQ articles of WordPress Germany to Akismet alternatives mentioned. Of these alternatives are at this point Antispam Bee and Defensio mentioned.
Akismet is investigating a comment after possible spam. To accomplish this must transmit this anti-spam some data to a server in the United States. Something of this kind may only be carried out when the Privacy Statement explicitly to this approach. If it is missing, the plugin must be disabled.
Contact Form 7
A simple contact can hereby be quickly and easily assembled and installed in the side.
Really Simple CAPTCHA
Beautiful and simple CAPTCHA plugin. Highly recommended in combination with the Contact Form 7 plugin.
BackWPup – Backup Solution
Really nice plugin to create WordPress backups. You can easily create and configure this and then automatically run in the background. Even offers to Dropbox support. Highly recommended! BackWPup is the all-in-one backup solution for WordPress.
Integrates Google +1 Button, Button Twitter and the Facebook button on the page,without affecting the loading time!
Table Press
Integrate tables in WordPress makes the default editor no fun. With Table pressing all the more. Create Table, manage and integrate using shortcode anywhere – very cool!
Shortcodes Ultimate
If the theme used do not support shortcodes, you can download a lot of functionality with this plugin. Accordions, Tabs, spoilers, buttons and much

Force Regenerate Thumbnails
Is basically only at Theme exchange or conversion of thumbnail sizes for reasons other necessary and simply created from all video files again all required thumbnails. Be careful with images SEO: If the thumbnails instead of the original versions in the Image Search entwined, the regeneration can a ranking loss cause, since the file size and thus the hash code of all frames will change!
Image Rotation Fixer
A very cool plugin if you want to upload his photos directly from your digital camera into the WordPress backend. Often the photos in portrait or overhead are included, the rotation information will then be lost. This plugin makes sure that when you upload the images are rotated correctly.
Tip: Scroll Triggered Boxes
The scroll Triggered Boxes plugin is one of my new favorite plugins. It allows you display a very attention-grabbing and thus conversion-strong box, if the visitor of your page has scrolled down. Easy to use and configurable! The content is like a normal page with contents of all types can be filled.
WP-Ajaxify Comments
A very cool plugin that standard-comment function in WordPress equips with a user-friendly AJAX function. Does not work with any theme because it expects certain classes and container, but can be easily adapted.
WP SMTP
WordPress normally sent his e-mail with sendmail, which can lead to problems on some hosts. With WP WP SMTP you can to bring all the news and also mails example of Contact Form 7 for a certain outgoing mail server (SMTP) to send.